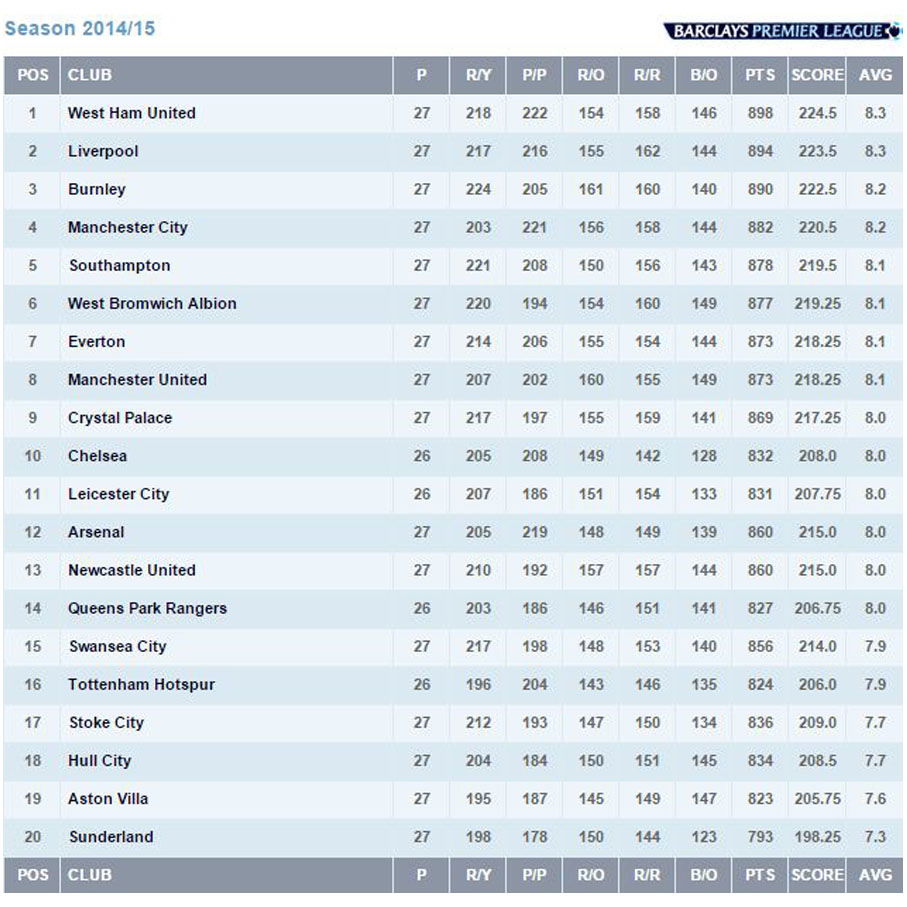 West Ham are sitting ahead of Liverpool and Burnley in the Fair Play League and so long as they can stay there a Europa League spot could be on offer.
Three Uefa associations receive a spot in next season's competition through their fair play figures, and the FA is a possible contender if their stats are impressive enough compared to rival countries'.
As of the new year, England sat in third spot in Europe, behind Holland and Ireland, however the final rankings are not revealed until the end of the campaign.
West Ham will need to keep it clean from now until then and also hope other teams, who are at the bottom of the table, sort out their records as it depends on the league's average score.
Tottenham are the lowest ranked London side down in 16th, narrowly behind Chris Ramsey's QPR.