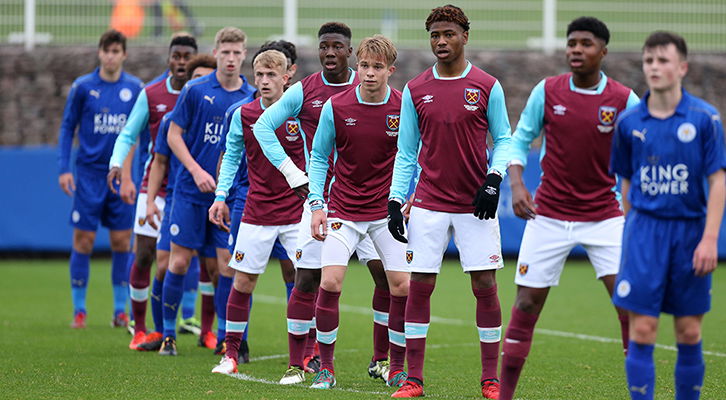 West Ham under 18's were held to 2-2 draw witH West Brom U18 this afternoon.
The Hammers went one-nil up on 17 minutes by George Earthy assisted by Abdou Diallo but the Baggies levelled it up four minutes later when Faal scored.
The second half saw the West Ham Academy side go back in the lead when Divin Mubama convert a Hamers penalty on the 58th minute
Unfortunately the lead didn't last long again with West Brom scoring again five minutes later through Williams.
The match finished 2-2. West Ham U18 sit in 9th place in the U18 South table on 10 points from 8 matches played so far his season.
Last weekend the U18's beat Reading 2-1 having lost 2-1 the weekend before that to Crystal Palace youngsters.
In October they beat Brighton U18 3-2 and Arsenal U18 3-2
West Ham U18 Starting Line up against West Brom:  Casey, Clayton, Coddington, Diallo, Earthy, Heegyi, Mubama, Robinson, Thomas, Woods
Subs Evans,  Falase, Kileba, Sanneh, Tichmarsh