By Hugh Southon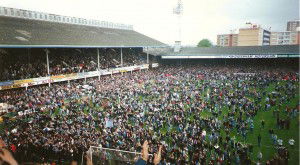 Why do I love our wonderful old football club?
Can't answer for you but last night summed up exactly why I have had a lifelong affair with WHUFC – all perfectly demonstrated in 90 of the most incredible minutes we'll probably ever see.
For 45  this was the Irons which so often makes our life a living hell before they turned into supermen giving us not only a monumental result but one against the one team we would have chosen to receive such a spanking.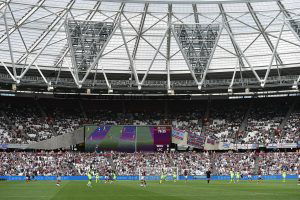 It's happened time and again down the years to those of us who have lived on the 'dark side' for so long but it has been there that we receive heart wrenching, emotionally draining and totally wonderful football life experience unparalleled at any other club
Just as you genuinely believe it's all fading and dying , the bubbles fly again. Nothing can ever beat being a Hammer and whilst we all want long and sustained success it was never the reason I personally became a fan.
Football has become far too self absorbed, corporate, secretive and intensely serious …it should be about  fun, excitement, drama off the field and on it.
We are never short of any of that at our club.
The League Cup competition is one of the most unpredictable competitions around because clubs play weakened teams and don't necessarily take it too seriously but that accusation couldn't be thrown at Mauricio Pochettino  last night.
This is not the place to discuss AGAIN the manager's position but what must be said is that the squad rammed any suggestions they aren't playing for him firmly down a few throats in the second half.
We wait to see what comes next but whatever it is or maybe I for one  am delighted that our boys showed that the tradition for bouncing back when all looks lost is alive and well and making one or two of us – certainly including me – look total berks (for now).
Don't look for clever explanations. It happens because that's our WAY.
It's what makes us what we are.