Tony Cottee has told the high achieving Hammers squads of 20/21 to tawe a leaf out of the book of his boys of 85/86.
TC and Co of course ended the season  in our highest ever placing of third and the key to it all was enjoyment.
Yes the stakes are much higher these days with , as Tony puts it Champions League qualification would be a monumental achievement.
But he insists that the last seven games of the season are there for every player to enjoy as we go for the biggest moment in the club's history.
It was at about this time of the campaign 25 years ago that TC's realised that winning a league title was on the cards.
It was clearly a moment to savour nd he must be right in declaring enjoyment rather than any other approach is the best way forward at such a critical time
Speaking to www.whufc.com he said: "It has obviously been pointed out that this is the best season West Ham are having since the 1985/86 campaign and, as I have said before, it wasn't until the end of March, early April, that we as a squad really did see ourselves as being in the title race that year.
Now, granted, it isn't a title race this season but, in tn-day game, qualifying for the Champions League is a monumental achievement that, for a club like West Ham United, would be up there with the greatest moments in our history.
"And, as someone who has been in a similar position at this Club, my advice to the players ahead of the next eight games would simply be: enjoy it.
Enjoy every single minute, in training, in matches, when you are sitting with your team-mates at lunch or travelling on the team bus… just savour every moment.
"Because whatever happens now, it has already been a fantastic season for West Ham. We are not where we are because of luck or good fortune – we are in fourth place after 31 matches, and it's down to hard work, dedication, and quality.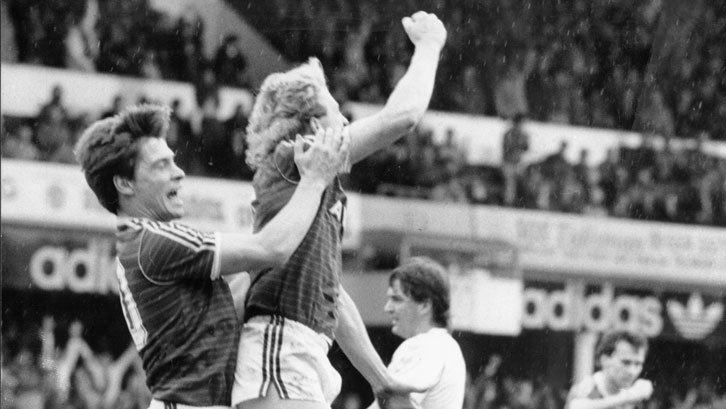 "Now the players have an opportunity to turn a fantastic season into an unforgettable, historical one. History is so important to every club – for us we think about Bobby Moore, Billy Bonds, Trevor Brooking, Ron Greenwood and John Lyall – but as a current player you want to create your own history for the club.
"As these next eight games play out, that opportunity will grow and bring with it other pressures, but if the players can call upon that wonderful team spirit and confidence in each other, then they will hopefully be able to enjoy the experience and rise to the challenge that is in front of them."