CandH Exclusive By Hughie Southon
West Ham refuse to deny the possibility of another striker joining the club in addition to Danny Ings.
Gonzo revealed in an earlier story on here today that Sky Sports reporter/pundit Darmesh Seth had revealed in a Hammers Chart interview that was the club's plan.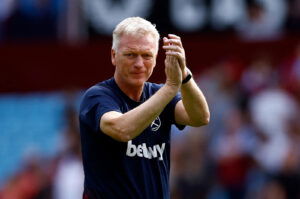 It seems that he is on the case for when we put the report on our top London Stadium contact there was no refusal forthcoming.
At this point there is no suggestion who the player may be but it certainly appears to mean the Mikey Antonio could be on his way.
Ben Brereton Diaz is a name regularly mentioned but the club is remaining tight lipped on who the arrival could be.
But is suggests too that stories Scamacca may be missing and that he and Antonio will be unavailable via injury and transfer may well be true.
Responding to out inquiry as to whether a second striker would be coming in our source said: "All balls are in the air.!