Irons 2 (Yarmo and Cresswell) Man United 0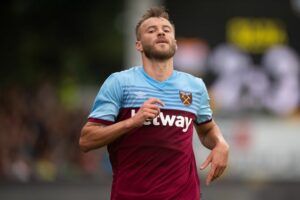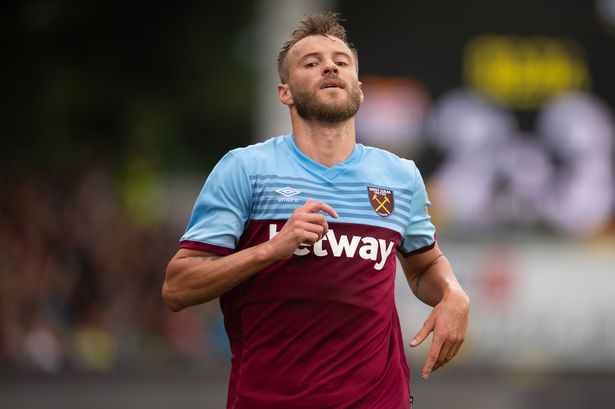 Mark Noble – named offiial man of the match – spoke for everybody associated with West Ham immediately after the game when he exclaimed: "There's a real feel good factor around the club."
Two great goals, another clean sheet and generally in control against a Manchester United side which is a shadow of teams we have seen from Old Trafford over the years.
But that takes nothing away from a Hammers side which grows in stature with every successive game and ended the game with a positive goal difference for the first time this season.
Manu Lanzini was ruled out and as explained here before the game, could be out for up to a month after taking a kick while on international duty with Argentina.
Pablo Fornals replaced him and after an indifferent start, grew into things and towards the end was having a positive influence in taking up some great positions.
Andriy Yarmoleko staked a big claim for the mom with a performance and goal which marked him out as a player who is going to make a difference this campaign.
While Noble twisted and turned, Yarmo showed fantastic movement to finally latch onto Anderson's ball through and fire home his second Lonon Stadium goal of the season.
Aaron Cresswell – making a fine return to the team – smashed home a fabulous 22 yard free kick towards the end as Ole Gunnar Solskjaer's team wilted an finally disappeared as a competitive force.
So well done to Cress who has taken more than enough stick as he recaptured his form and Yarmo who looks the business after a season out, Noble who chased down everything and Rice who is back to his very best.
Probably unfair to single out performances – the whole team takes as a bow and as I write – ahead of the Arsenal and Chelsea gamed against Villa and Liverpool – we are in fourth place.
Wonderful stuff  and  come on your Irons but a word to the TV commentators and pundits whom I caught briefly on my phone: "Err West Ham were on the pitch although you seemed far more concerned with discussing Man U!"