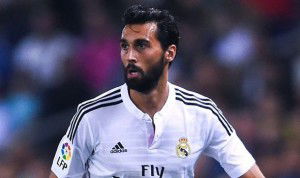 West Ham are confident that they will bring in  a right back before the transfer window closes tonight.
Claret andHugh has not been given a name at this stage but word is that it may be Real Madrid's veteran Alvaro Arbeloa.
The 33 year old former Liverpool and Spain defender is being touted as the name in the frame but at this stage we have no official confirmation.
The belief that Michail Antonio could be converted into a full time right sided defender having been proved incorrect, has left the squad with a lopsided and unbalanced look – a position the club is having to correct on the final day of the window.
Our top soure said:: "Now we have the acceptance Antonio is a winger not a right back we have a surplus of wide player.
We are trying to rectify the position today and as things stand at the moment we are hopeful."