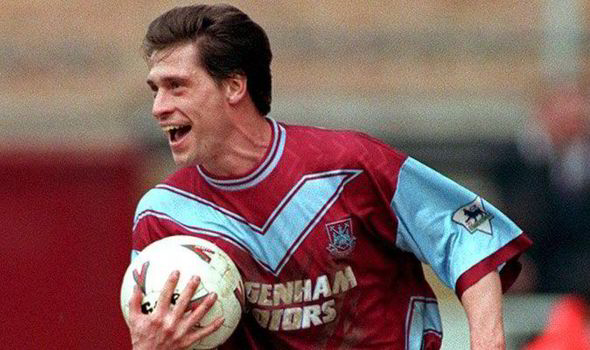 Tony Cotte may be the first former Hammer to make it clear the season so far is not good enough.
TC has always made his admiration of the manager very apparent and whilst he didn't play under him he was an Everton player at Everton from 1984 until 1994.
The former Hammers striker has of course attempted to become involved in possible takeovers at the Irons notably ahead of Daniel Kretinsky joined the club as a new shareholder.
But he has always been totally honest in his assessment of the situation when asked for opinions on how the team and therefore manager are performing.
TC has been quoted on The West Ham Way following appearance on Ex's Patreon page as being unhappy with what he's been seeing at the club this season.
He made it clear that we really shouldn't be in the position we find ourselves declaring: "There is no doubt that the Premier League has been a frustrating campaign so far this season,"
 "Far too many games have been lost or drawn, which has cost us at least 10 points and a place in the top 10.
And he added our ambition as a Club should always be to finish in the top 10 every season and have some good Cup runs.
He said: "Sadly, our recent exit against Blackburn has been far too common an occurrence over the last 16 years since we last got to a Final and this is something that desperately needs to change.
"Perhaps our saviour will be the ECL, where our form has been fantastic. Let`s hope we are still in the FA Cup too when our next European game comes around in March…."