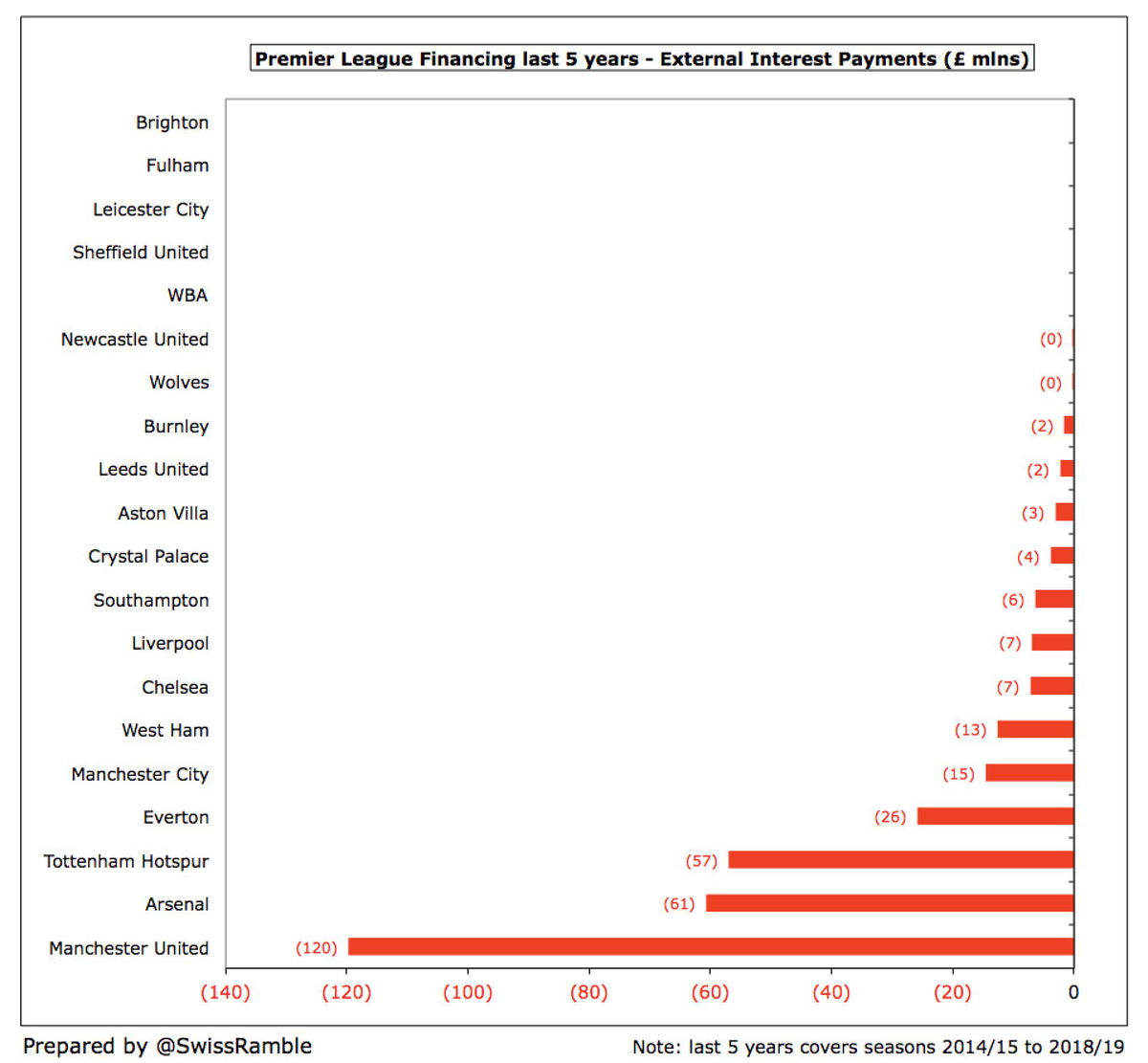 West Ham have paid the sixth-highest bank interest payments in the past five years within the Premier League according to research published by football finance expert SwissRamble.
Manchester United have paid a massive £150m in interest payments with Arsenal a long way back in second paying out £61m, Spurs is a close third on £57m.
Next comes Everton shelling out £15m followed by the Hammers with £13m in interest payments with Chelsea and Liverpool some way behind in joint seventh with £7m.
Leicester City, Sheffield United. Wolves, Newcastle United, West Bromwich Albion, Fulham and Brighton have paid no interest payments in the last five years.
West Ham have paid out an additional £19.7m interest to owners David Sullivan and David Gold in respect of shareholder loans made between 2011 and 2014 with £45m loans outstanding.
A new £9.5m interest-free owner loan in 2018 was made from new director Tripp Smith.  The club raised a further £30m from shareholders in a  July 2020 rights issue.