CandH Exclusive by Hughie Southon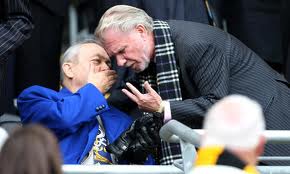 West Ham hopes of buying serious players at serious prices came a step closer today as lawyers on both sides of the deal continued trying to iron out details.
Daniel Kretinsky's and Hammers' legal teams are currently on the case and it could well be that the a result on whether the deal has been done or not will be revealed perhaps even earlier than the three weeks reported on this site last night.
Things were updated after we spoke with new sources close to the deal who believe the outcome could  be known within 8-10 days.
The plan – should the deal go through – is for the Czech League's currently second placed club Sparta Prague to become a Hammers feeder club with the possibility of Kretinsky increasing his shareholding at a later stage.
That however remains very much in the hands of David Gold and  David Sullivan who  currently hold 86 per cent of the shares between them.