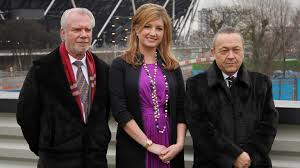 The West Ham United Board of directors have today released the following statement:
"To end speculation once and for all, the West Ham United Board feel it necessary to announce that we have 100 per cent faith in Slaven Bilic's ability to lead West Ham United.
Despite press speculation to the contrary, the manager's position is not under threat. The Board know that Slaven and his coaching staff have the full backing of the playing squad and the overwhelming majority of supporters to lead West Ham United out of this difficult spell.
The Board now urge all supporters to unite behind the manager, his staff and the squad as we go into some important games. We all have complete confidence in their ability to end a testing run of results and finish the season on a high."