West Ham's summer looks set to start with a search for one or two new goalkeepers.
Word from inside the club is that neither Joe Hart – who will be on his way back to Manchester – or Adrian, are seen as the answer to the goalkeeping spot.
And in this exclsuive CandH blog ,Hammers legend (and yes he deserves the word) Phil Parkes gives his views on that and where we should go from here.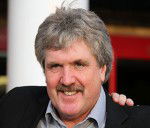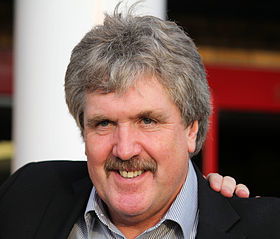 By Phil Parkes
I knew when we signed Joe Hart it was a bad move and I've never fancied him. Some are saying he might get a deal on the back of one good game at Chelsea but that's a nonsense for me.
What we should have been saying after the Stamford Bridge game was not: "Wasn't he great." but " good to see the keeper still in decent form" and the fact that people responded as they did showed what a rough season he's had.
At a wage of £110k a week we should have had much more from him. Ok he probably earned us a point but I reckon the minimum requirement for the season was 10 or 11.
He should have been doing a lot more than making a few decent saves for goodness sake and that he is going back to Man City really doesn't surprise me at all.
Adrian? Personally I don't see that there-'s much between them but given that he's had a couple of seasons in and out of the team I think if he gets a decent offer he'll be off because there's little incentive for him to stay in those circumstances.
It will be a surprise to see them both go but it's clearly possible as every club MUST have two good keepers these days and we have struggled this season with the form of the two we've had.
I don't see anybody out there who I really rate. Jack Butland's okay and may have suffered by being in a poor team but will we go for him with a real chance of getting him? Got my doubts.
I don't like Pickford at Everton because although he has made decent stops from distance there's far too many going in from a couple of yards because he's no good in the air.
I'm no fan of Ben Foster or Fraser Forster. Indeed, for me the keepers in Britain are all on the light side so we may well be looking abroad.
That Arsenal had to turn to Petr Cech says a lot and then there's Begovic down at Bournemouth who looks dodgy – the manager has a job on hand finding the right bloke – that's for sure.
Whoever he goes for he has to move quickly because the transfer deadline is earlier this year and we need to have them in fast and make sure that whoever is number one has the chance to work with the back four regularly through pre-season.
We have to make sure the understanding between them is spot on and given that the manager appears to want new defenders as well, there's a lot of work in front of the boys this summer.
I wouldn't want the manager's job but he's done a good job and I trust his judgement.