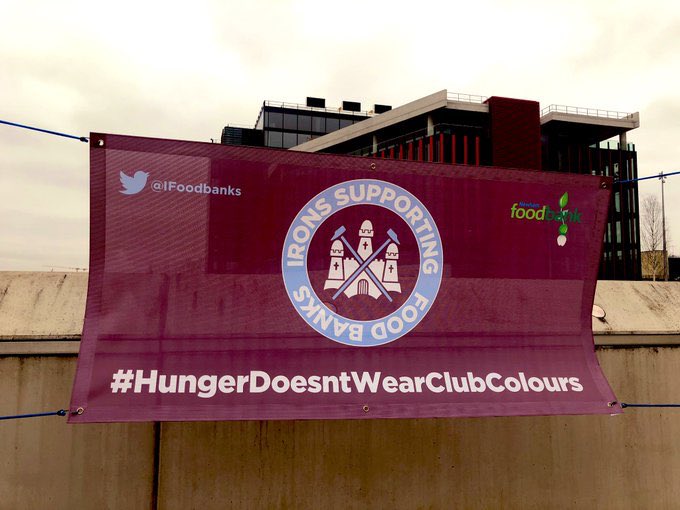 Irons Supporting Foodbanks are looking to supply 5,000 Easter eggs to Newham children whose families are needing to use a foodbank at this time. The eggs will be distributed via Newham Foodbank's seven centres, plus local church foodbank groups stretching from Stratford to North Woolwich. John Ratomski from Irons Supporting Foodbanks explained: 'Last year during the early Covid lockdown we were able to distribute over 1,100 eggs. Since then we have worked with other local groups which allowed us to distribute over 8,000 chocolate treats at Christmas. We hope we can still reach 5,000 eggs for Easter given the current Covid restrictions. We have had great support so far from West Ham fans and friends, West Ham United, Neil Taylor from Long Live The Boleyn and Spire East London Hospital, who we all thank for their support.
Eggs can be dropped off at the usual three supermarkets supporting the Foodbank, ASDA Beckton, Tesco Gallions Reach, and Waitrose Westfield. Donations can also be left at the reception at the St Marks Centre, 218 Tollgate Road, Beckton. Online donations can be made at
www.justgiving.com/crowdfunding/IronsSupportingFoodbanks
John added: It's been a tough 12 months for kids. With limited access to see friends, home schooling, and with their families depending on the foodbank, we just wanted to focus on the kids and say 'Here, this is just for you. Enjoy'.