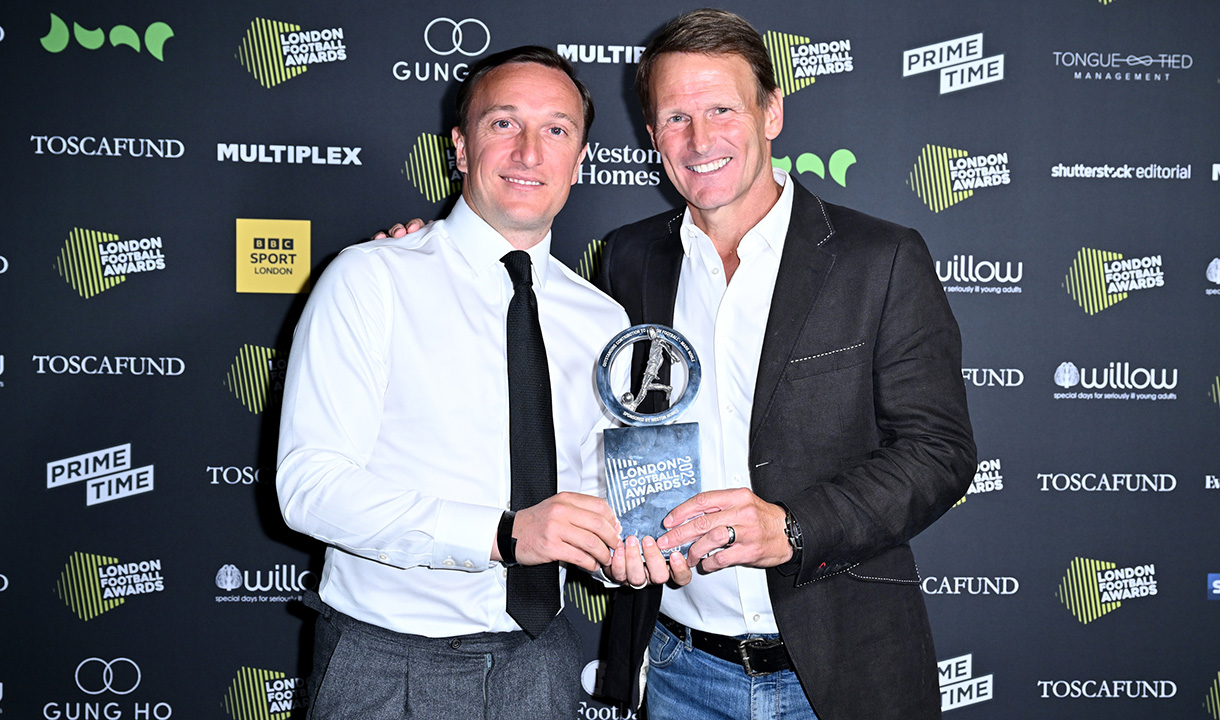 Mark Noble has been honoured for his wonderful contribution of London football.
He received the Outstanding Contribution to London Football award at the 2023 London Football Awards, in association with UK charity Willow.
The Hammers legend, now the Club's Sporting Director, collected his award at a ceremony at the Roundhouse in Camden on Monday evening.
He joins a list of some of the most famous names in the game to have won the prestigious award, which recognises exceptional service to London football.
And our one club man probably deserves it more than most after a career which saw him serve the Hammers for 18 years scoring 55 goals from his 472 appearances.
Noble said: "I'm very privileged to be receiving this award, especially when you consider some of the names that have previously been recognised.
"I've said it many times over, and I've been honoured with a few things since I've retired, but to be in this position and winning awards like this, it's mad. You open your eyes in the morning and you realise just how lucky you are.
"I am here picking this award up not just for myself but for my entire family, and for all the West Ham United fans that have paid money and followed me across my career. They are a really special group of fans and this isn't just for me, it's for them."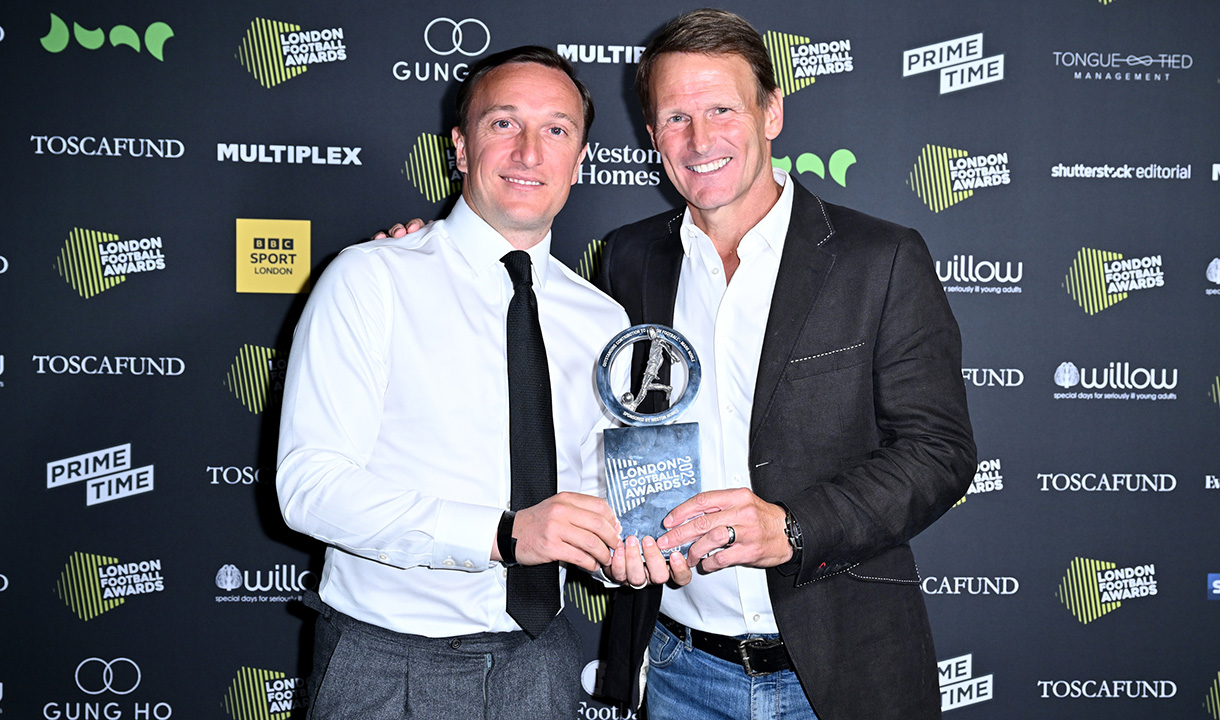 The award continues a long and successful association to the London Football Awards for West Ham United.
Manager David Moyes has been named London Manager of the Year for the past two seasons, while Declan Rice was named London Player of the Year in 2022 and previously won London Young Player of the Year in 2019, and Lukasz Fabianski won London Goalkeeper of the Year in 2021.
Captain Dagný Brynjarsdóttir and forward Izzy Atkinson were nominated in The FA Women's Player of the Year and Women's Young Player of the Yeard categories respectively in 2023.
The London Football Awards are in aid of and organised by UK charity Willow, who provide special days and memories for seriously ill young adults aged 16-40 throughout the UK.
Founded by former Arsenal goalkeeper Bob Wilson and his wife Megs in 1999, in memory of their daughter Anna, who died of cancer aged 31, Willow aims to support 1,000 young adults every year, helping them share magic moments with their loved ones. For more information about the work Willow carry out, click here.