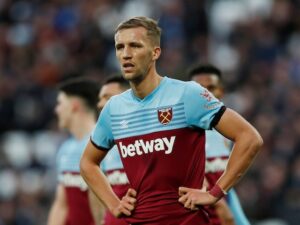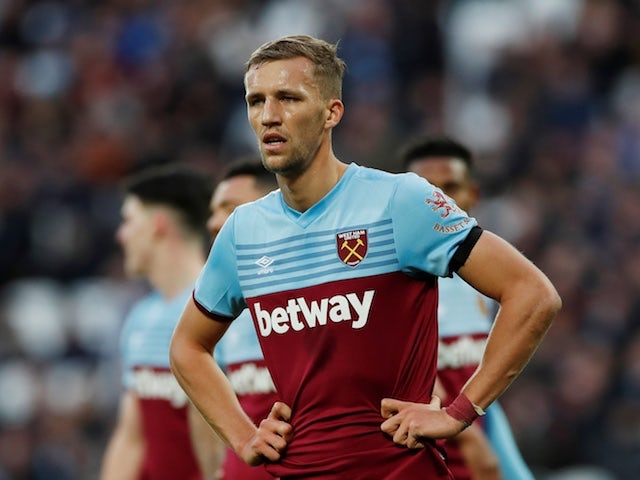 Tomas Soucek has been described as a perfect professional.
Earlier we reported that his future as a Hammer was no almost certainly in the hands of Uefa who are expected to decide how the season ends at their meeting this week.
But in the meantime, the defensive midfielder – currently on loan to the Hammers with a clause claiming that he will remain at the club if we stay in the Premier League – is putting himself through a daily training regime which has been applauded by backroom staff.
After we ran our story on his future we were contacted and told: "You have described it exactly as it is and the guy is a perfect professional. He's  out running every day in the Park until the training ground opens."
Our story can be read at https://www.claretandhugh.info/soucek-signing-may-depend-on-end-of-season-decision/
The club paid an initial 4,5m  and a further 16 million euros is due should the deal become permanent.