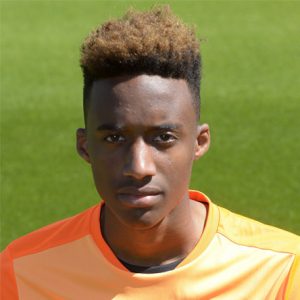 West Ham's youngsters are looking to move into the second round of the Checkatrade Trophy at Bristol Rovers tonight!
The Hammers are allowed to include overage players in the squad but need to have at least 6 U21s in the starting line-up, and we go into the game with three points from three in Southern Group C following the win at Swindon Town.
Victory could see Terry Westley's side clinch a second round spot with one match to spare, should the Robins draw with Wycombe Wanderers.
Top goalkeeping prospect Nathan Trott said: "We have a really strong squad this season, and when everyone is fit, it's a really great team. All eleven players on the pitch are really talented and so are the guys on the bench who come on and help us out.
"I think we can win anything this season. Our objectives at the start of the season were a top six finish but how well we are doing in the league, we can look even better than that.
"Our form shows how much we are working at the moment and how high the concentration levels have been all season. If we continue like that we will keep getting good results like this."
West Ham supporters wishing to support the side at the Memorial Ground will be able to purchase tickets on the day of the game from Bristol Rovers' matchday ticket office.
Kick off at 7.45pm