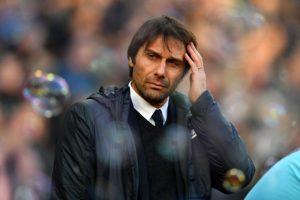 By Hughie Southon
The Hammers may have gained a small plus from Sunday's game against the oldest rivals with the absence of Antonio Conte from the Spuds dugout.
The Italian ill watch the game from home recovering from surgery to his gallstones 0 a seriously unpleasant condition ahead of an operation,
His frenetic activities during games can become a real wind-up to his players and the opposition backroom team at times and Moyes was asked how he felt abput his absence.
He told reporters: "Antonio has got to do it (stay away). I was only off with Covid, and I could have still come down, but it would have been no good for me and the health of others.
Sometimes being the boss, if you are not well or not in the right mood, it is better not being there at all, being big enough to step aside and do what's right. I hope Antonio has made the right decision.
Asked about Conte's activities on the touchline at times he added: "I wish Antonio was there, I really do. Part of the job is going up against the best managers and competing with them.
And also he's a decent guy, Antonio. I know him quite well. I hope he gets well and isn't out too long.
As we get older, even probably Antonio, we mellow a bit at times. Just with age, we do that. Maybe Arsene and Sir Alex were a bit older. I was jumping around like a madman when I was a bit older.