It has been said many times but since Tomas Soucek emerged as the player we knew him to be a couple of seasons back it is worth repeating.
The Czech Republic international claimed to a London Evening Standard reporter that he didn't feel motivated last season.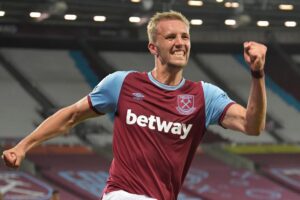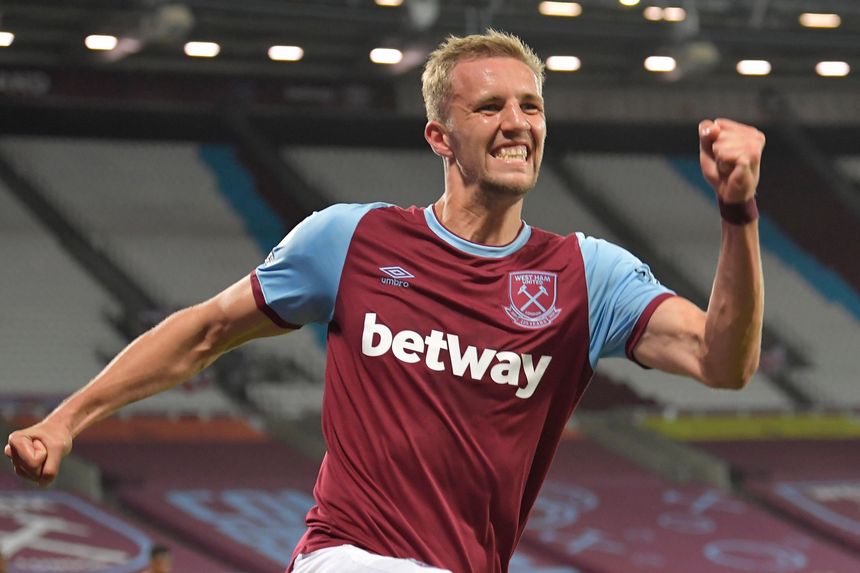 And there can be little doubt that the Declan Rice factor and Soucek's regular change of roles may have had something to do with that.
Much has been made of the terrific form of the new arrivals but it is fair to claim that Soucek has looked like a new arrival this term such has been his return to form
The manager, not unfairly, wanted to see Declan getting forward far more last season but since his days even prior to arriving at the Hammers that has always been the strength of the No 28's game.
He scored 31 goals in 114 appearances in the Czech League  and in his first season at the Irons he managed three from 19 games before notching  10 in 20/21.
But as his role was changed last season and the one before he managed just seven. So far this term he has managed two in the Europa League and the Carabao Cup Cup clashes and really does look like a player on his way back