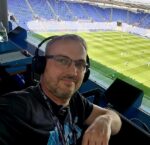 By Gonzo
The Declan Rice news of the last few days has centred around a leaked story that the West Ham captain has given assurances to Arsenal, that he will join them in the summer. The rumours suggest that Rice has been impressed by the Gunners progress under manager Mikel Arteta and now views North London as his preferred destination.
It had been assumed for some time, that Declan would eventually return to former club Chelsea, to play alongside his best mate Mason Mount. However the landscape at Stamford Bridge has changed with the recent switch in ownership, and now it seems Graham Potter's recruitment has focused on alternative options. Rice joined West Ham having been released from Chelsea's academy, and there has often been the suspicion that he has unfinished business in West London.
However, Arsenal's renaissance has placed another fox in the transfer henhouse. Under normal circumstances, multiple suitors would result in a bidding war but Declan declaring his intended destination places The Gunners in a very good negotiating position. There is talk of a £75m bid which would fall drastically below West Ham's valuation of the player. If Rice is insistent that the Emirates is his only destination then Arsenal can make a 'take it or leave it' offer safe in the knowledge that the England midfielder won't go elsewhere.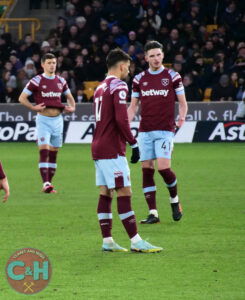 In the even of this happening The Hammers board bust remain resolute and play hardball. Declan will have two years remaining on his contract at the end of this season and a bid of £90m + may well be too good to refuse. But an offer £20m below that figure is less enticing. In such a circumstance I'd be calling Arsenal's bluff and publicly announce the intention to keep Rice for a further 12 months.
I'm quite sure that the club would receive offers of £60m + with a year remaining on his contract, and we'd have the benefit of an outstanding midfield for another year with only a £10m drop in the transfer fee.