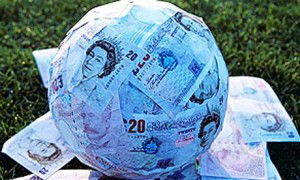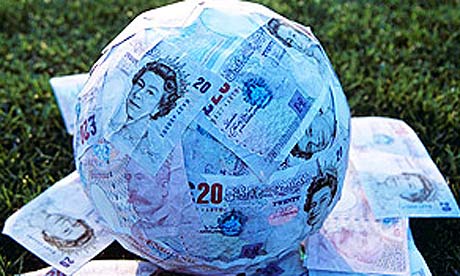 Football finance expert Swiss Ramble has shared their analysis of the West Ham financial accounts which have been recently released.
West Ham's 2018/19 financial results covered a season when the Hammers finished 10th in the Premier League and were eliminated in the 4th found of both the FA Cup and Carabao Cup.
West Ham swung from £18m profit before tax to a £28m loss, a £46m deterioration, despite revenue rising £15m (9%) to a club record £191m, as profit on player sales fell £17m to £13m and investment in the squad led to a £45m increase in expenses.
West Ham's wage bill increased £29m (27%) to £136m and player amortisation rose £16m (40%) to £57m.
Four of the six Premier League clubs that have published their 2018/19 accounts to date have lost money. Although West Ham's £28m loss is clearly not great, it is much better than Everton and Chelsea who both had losses over £100m. Both Manchester clubs posted profits: Man United £27m & Man City £10m.
The Hammers £28m loss is the highest since the £37m loss reported in 2008, though that was inflated by £26m exceptional expenses for a breach of Premier League rules in transfers of Tevez and Mascherano. Before last season, they had been profitable in four of the last five years.
West Ham's net debt increased by 90% from £35m to £66m, as gross debt rose £13m to £78m, while cash fell £18m to £13m. Shareholder debt unchanged at £54.5m (£45m from Sullivan and Gold at 4.25% interest and £9.5m interest-free from J Albert Smith), but bank loan was up £13m to £23m.
After many years of falling debt at West Ham, 2019 increase was "due to the sizeable investment in the playing squad and first-team management". In fact, the Rights & Media Funding Ltd bank loan was repaid in July but replaced by bigger £39m loan, though £1m repaid to David Gold.
West Ham's debt of £78m is nowhere near the largest in the Premier League, but they also owe £87m in outstanding transfer fees (up from £57m the previous year). For some perspective, Man United and Spurs have around £500m debt, followed by Everton £337m, Brighton £280m and Aston Villa £217m.
Sullivan says West Ham were £110m in debt when they took over ("£50m owed to banks, £40m to other clubs and the settlement to Alan Curbishley"). Interestingly, using his definition of external debt, the club now owes £111m. Including owner debt, it's actually risen from £120m to £165m.
West Ham's  (cash) interest payment of £6.8m was the 4th largest in the Premier League, split £4.6m to Sullivan and Gold (£1.9m annual charge plus accrued interest) and £2.2m bank loan. The owners are not paid a salary or dividend, but they have received a lot of interest. In fact, including the £1.9m paid in August after these accounts closed, Sullivan and Gold have now taken a total £18.7m interest on their loans..
Since 2010 majority of cash has come from West Ham operations £215m, supplemented by £81m financing from shareholders (£55m loans and £26m share capital) plus £29m from Boleyn Ground sale. Most (£222m) was spent on new players, £65m on loan/interest payments and £27m on capex.
West Ham have invested big money to take them to the next level, but are currently more concerned about the "serious financial consequences" of relegation. As the Board stated, "retention of our (Premier League) status is an absolute necessity for the future wellbeing of the club."