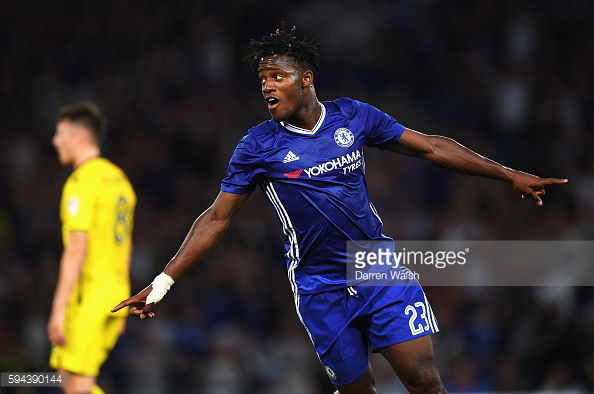 West Ham have Michy Batshuayi at the top of their wanted list this summer.
We reported yesterday (Fri) that the Belgian international was likely to become a target in the summer and can confirm today that he is very much on the club's list of striker targets.
The Hammers are working hard to bring in a top striker and still believe Batshuayi may be the answer to their problem despite his lack of opportunities at Chelsea.
They would want to seal a deal at between £20m to £25 million given that his lack of PL action has devalued his price.
And if the Blues refuse to sell him then the Hammers will negotiate on the basis of a loan deal for the 23 years old who scored 39 goals in 97 games for his former club Standard Liege over three seasons.
ClaretandHugh was told this morning: "We have maintained an interest in him given his situation at Chelsea and is very much on our list of striker targets.."