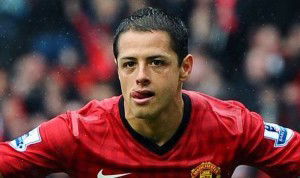 West Ham are refusing to deny an interest in Manchester United's Javier Hernandez.
The Mexican striker – on loan at Real Madrid – is today being linked with a move to Italian outfit Lazio.
But ourselves, Liverpool, Spurs and Southampton have also been linked with the player who has suffered a serious  loss of form whilst in Spain.
The Hammers have promised to bring in a couple of well known world names this summer and Hernandez would fit the bill as one of them.
We were told: "We're aware of his availability and anything else on the transfer front is possible in the summer. We will certainly need front line reinforcements."