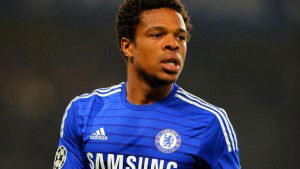 Chelsea's forgotten man Loic Remy is only a back up choice for a West Ham loan deal should their moves to find striker cover fail.
He is only on the club's secondary choice  as Slaven Bilic and David Sullivan continue to movem for available front men given the club's injury crisis.
Hopes of signing Italy striker Simone Zaza look unlikely but moves to grab Wilfried Bony are still going on.
Remy has been mentioned as a target with talks going on between West Ham and Chelsea but a top ClaretandHugh source has made it clear he is not bear the top of the club's priority list..
The 29 year old managed just three goals in 20 appearances last season and has failed to make any of new manager Antonio Conte's pre season squads.
We were told  this morning: "We have made one signing this week and we hope there will be another this evening (Thursday) although Remy issimply a back up choice."