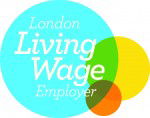 West Ham Till I Die have revealed that West Ham will be paying the London Living Wage of £9.15 per hour to all permanent full time and part time staff from this June.
A West Ham insider told  Iain Dale's WestHamTillIDie.com "We've agreed to do it when we are 100% safe [from relegation] for all full and part time employees. It's something we support very strongly"
Earlier this week, Chelsea became the first Premier League club to publicly support the London living wage and gain The Living Wage Foundation's accreditation but the West Ham insider say that the Hammers move was not in response to Chelsea's announcement and the club have wanted to do this for some time.
Meanwhile Hammers top wage earner Andy Carroll will be picking up £2,125 per hour while injured if you average out his £85,000 per week wages over 40 hours of not training or playing.