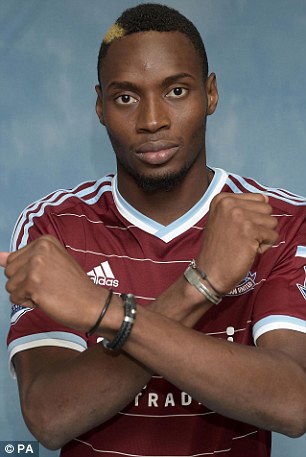 West Ham are weighing up whether to make an emergency move to cover the injury to Andre Ayew or rely on a renewed Diafra Sakho to return fully fit and motivated after the international break.
The Hammers injury crisis is worse than any other Premier League side and the board know they may be forced back into the transfer market.
Without Ayew for the next four months they may move on a front man but admit that at this stage of the transfer window he is going to be very hard to find.
We were told ths morning: "Obviously the best are gone but we are looking although Diafra Sakho is training hard and could be available in around three to four weeks."
Were that the case it could represent a huge irony as the team are involved in a match at the Hawthorns against West Brom where Sak failed his medical ahed of a £16 million move a couple of weeks back.
Our source said: "He is looking okay and I'm sure he is determined to get back into the sort of shape which made him such an important player to us.
"We won't stop looking around and we will need to make a decision should we find an availalbe striker who we think could help us but we don't want to be in a position where we have too many of them come Christmas."