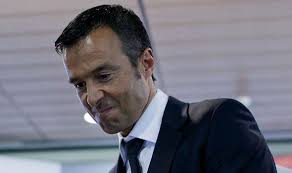 West Ham insiders were today dismissing reports that Sam Allardyce's uncertain position was hindering the club's summer signing policy.
It's the time of year when all sorts of stories get planted in the media about any number of transfer related situations and it's not hard to work out who the beneficiary of each of them may be.
One national 'paper reported this morning the club could "miss out on summer targets due to doubts over who will be in charge at Upton Park next year."
This was dropped into a gossip section where the suggestion was made that players wouldn't be ready to sign until the "identified targets" knew who was in charge!
However, that report assumed no decision has been made on the next manager and that the club and person – whoever he may be – doesn't already know the position!
With David Sullivan's recruitment director Tony Henry (above right) having a bigger and bigger say on the positions that need filling no problems are expected in attracting the right players.
We were told: "The managerial situation would be explained clearly to any potential signings but the report doesn't add up because that process doesn't start until we have permission to talk to them anyway …and that's not now!
"Obviously we know who and who isn't available in the summer and by that time we will have settled the managerial situation anyway."