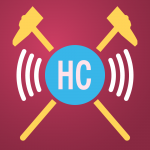 Hammers Chat top man Gonzo makes his written word CandH debut and – quite frankly – takes Shearer, Lawrenson, Keown and Co to the cleaners – READ ON!
So once again it seems the Match of The Day team can barely bring themselves to to admit that we're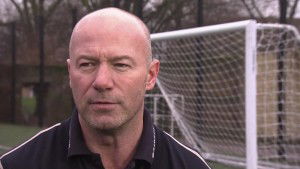 pushing for the top of the table.
The Hammers appearance on the BBC highlights programme passed without a serious analysis of our league position but before anyone else reacts with surprised indignation it's worth remembering a couple of things.
Alan Shearer was the cheerleader of the 'Be careful what you wish for' brigade and said we were deluded if we thought we could do any better than Sam.
Martin Keown actually wrote in his newspaper column that West Ham were so likely to be cut adrift of the pack this season that we may well have to go back to Allardyce and beg him to take his old job back.
When you also consider that Watford, Bournemouth and Leicester (who were also bonkers to get rid of Pearson according to the experts) were supposed to join us at the bottom whilst Chelsea and City contested the title the pundits could perhaps be renamed dumbos.
These people are supposed to be insightful and impartial but the lenses on their Sam Allardyce spectacles were so thick that they just could not comprehend the possibility that any other manager might actually be better for us.
I'd always been under the illusion that a basic knowledge of the game and the ability to coherently string a sentence together was a pre-requisite skill of television punditry but apparently not.
Mark Lawrenson does not even disguise the fact that he can't predict West Ham's results and has now adopted the the peculiar tactic of laughing at his own incompetence- err perhaps not the brightest!
The truth is that this season has actually been complete train wreck for the so called experts. If any of you fine people got everything wrong at work you'd be sacked.. . . . . .Well the likes of Shearer and Keown are allowed to retain their jobs whilst expecting us fans to have such an epic case of amnesia that we forget all of their incorrect predictions.
So don't expect anything else when you watch MOTD, every time we win it must be like a constant reminder of just how poor they are at their jobs. If they dwell on West Ham's success for too long they might actually realise that they don't have a clue what they're talking about.
@GONZObignose