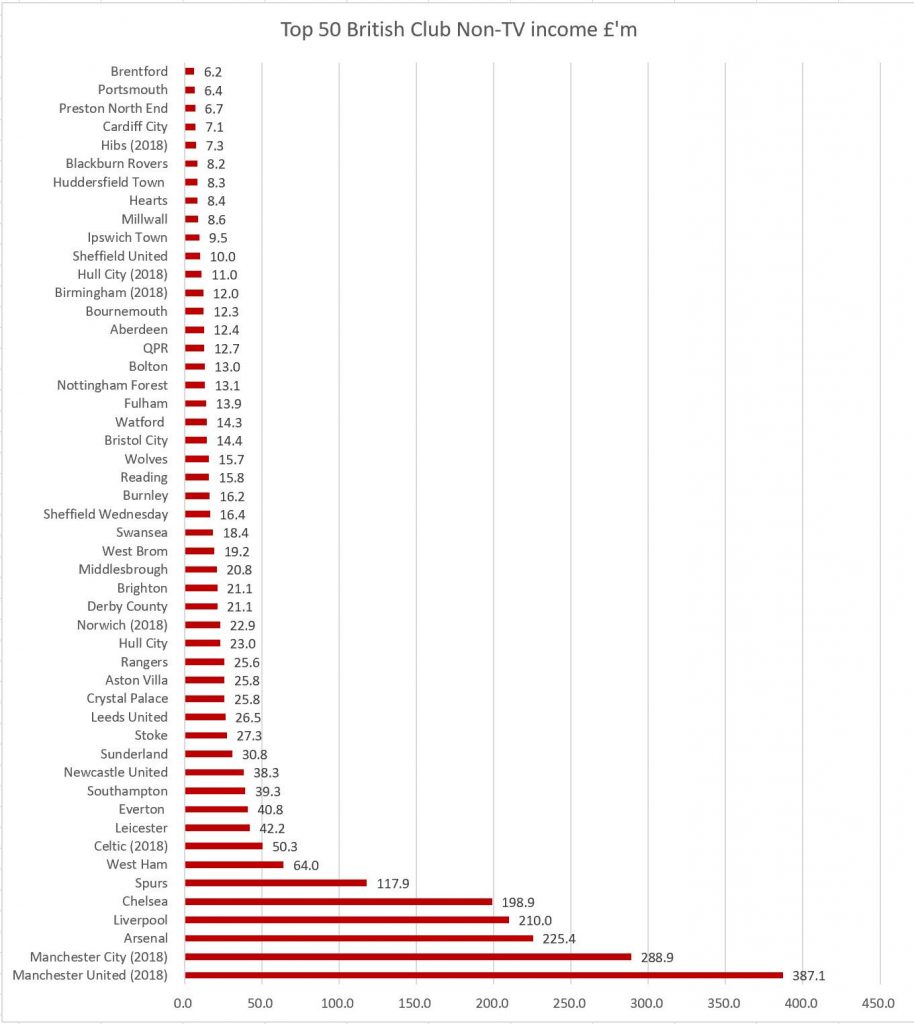 West Ham has been ranked seventh in the UK terms of revenue from football excluding TV money. Predictably Manchester United top the table earning £3871.m followed by Manchester City with £288.9m.  Arsenal rank third with £225.4m with Liverpool fourth with £210m. Chelsea are in fifth place with £198m
Spurs are some way behind the sixth spot on £117.9m and West Ham fill the seventh spot with another step-down to £64m of revenue from non-TV activities.
Celtic are eighth with £50.3 while Lecister City has to settle for ninth on £42.2m while Everton is tenth with £40.8m.
West Ham's increase in ticket and sponsorship have been modest in comparison since moving to the London Stadium in 2016 but are expected to increase over time as new sponsorship contracts are signed and new commercial agreements are agreed.  Ticket revenue could soon increase if the Hammers win a capacity court case in November which would see capacity increase from 57,000 to 60,000
Graphic provided by Kevin Macquire Lecturer in football finance at Uni of Liverpool  Price of the football.