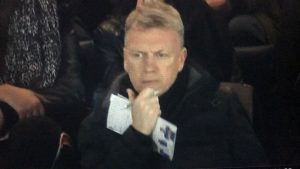 West Ham have confirmed a price freeze on the majority of season tickets next season.
The club froze their prices after the first season at the London Stadium and have followed suit both this season and next.
Season ticket holders sitting in bands 1-4, as well as 1966 seats, will see their prices frozen while those in band 5 will also see no hike, should they renew for two seasons.
The board are clearly reaching out to discontented fans after weeks of protest and threats of marches – now cancelled – as the manager has called for fan base loyalty.
He said: "I think the atmosphere has been tremendous at some games and they know we need it, we do need it," Moyes said of the supporters.
"There are grievances at every club against owners, managers or members of the club, all you want to do is make sure your club is in the right position."