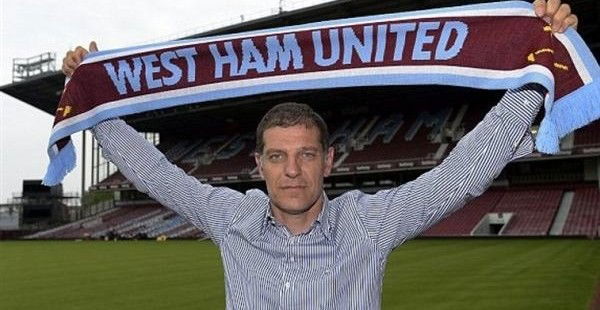 West Ham are set  to open new contract negotiations with boss Slave Bilic at the end of the season.
Bilic – currently on a two year deal which is inferior to his predecessor Sam Allardyce's in several areas – is likely to be offered a further three years.
But a top level source told ClaretandHugh exclusively that it is likely to include various conditions affecting survival declaring: "There are very very few managers these days who work on unconditioal contracts."
The nervousness attached to the appointment after the club had failed in pursuit of Rafa Benitez, Jurgen Klopp, David Moyes and Carlo Ancelotti is reflected in the nature of the deal offered and accepted by Slav.
We understand he is a minimum of £500,000 a year short of the wages earned by Sam Allardyce , a relegation clause is included which can see the deal torn up  and his positional bonuses don't kick in until he reaches the top eight.
The club are set to offer a more lucrative deal which will see his annual salary improved and positional bonuses kicking in from around 15th place upwards.
We were told: "The review is likely to take place at the end of the season. Slaven has been the fulcrum for what' s happened this year and it's also about the way this club has united under him. Beryond the on-field success, there's the whole change of atmosphere around the place and among the fans. That deserves a reward.
"Joining this club as boss was never about money as far as Slaven was concerned but the board will want to reflect his value to the club after what looks lie being an amazing first season."