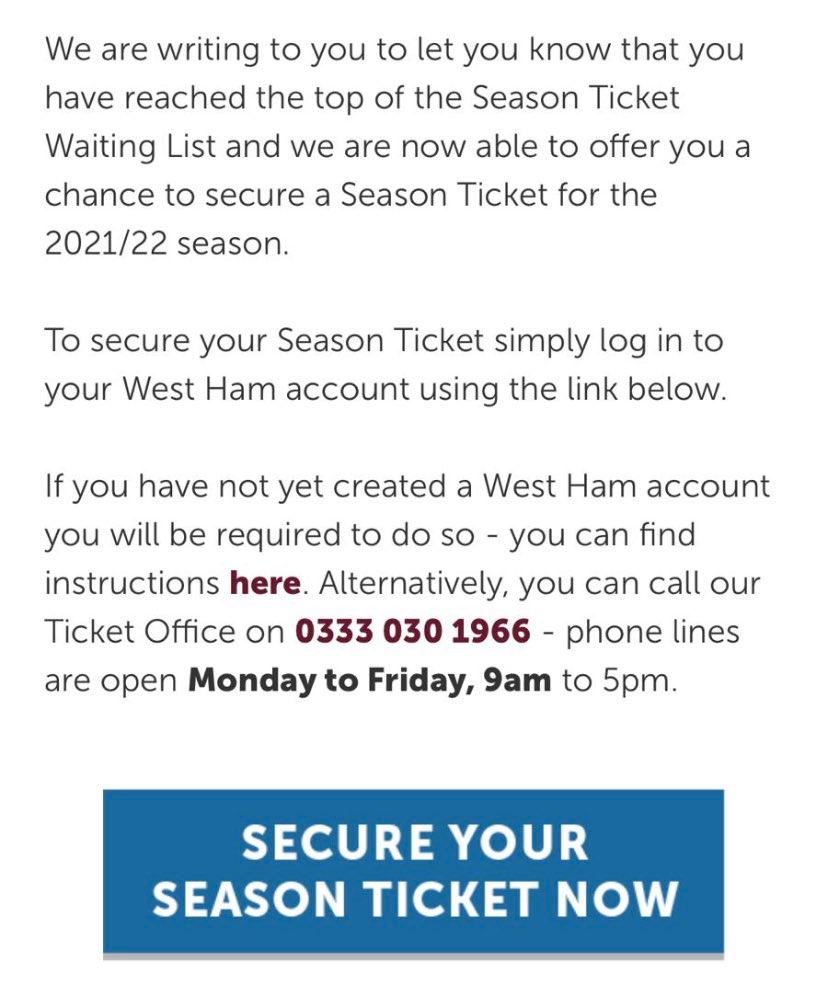 Supporters at the top of the West Ham season ticket waiting list are being offered the chance to get a season ticket at the London Stadium for the 2021/2022 season. They received an email inviting them to apply for a season ticket.
88% of the 52,500 season ticket holders renewed for the 2020/2021 meaning over 6,000 gave up their seats.
With the pandemic in full swing, no new season tickets were offered for sale in 2020 meaning those 6,000 are now available.
Depending on the renewal rate this season which averages around 90% another 5,000 seats could be given up.
West Ham says they did away with the old-style season ticket waiting list which once boosted 55,000 to a new priority list which is more up to date and gives members the ability to track their progress as they move closer to the top of the list through a dedicated online portal.
The club are hoping to welcome back 60,000 capacity crowds to the London Stadium in August when the Premier League season restarts.