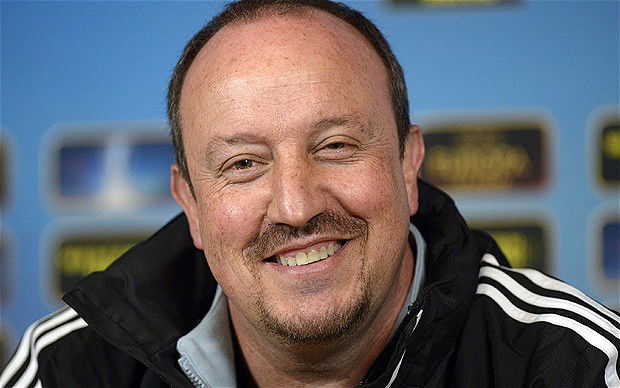 West Ham are continuing to keep an eye on Rafa Benitez's situation following the shock news that Jurgen Klopp interests Napoli.
The Hammers are aware the former Liverpool boss is keen on a move back to the north west but should Jurgen Klopp take over at Roma ,the Irons reckon they still have an outside chance of taking Benitez to Upton Park.
It has been suggested that Rafa may be fancied by Manchester City as a caretaker boss should they fire Manuel Pellegrini ahead of a move for Pep Guardiola in a year's time.  
But a top Upton Park source who watches this  site closely has since been in touch with us and said: "Don't rule Rafa out – we haven't!  Yes he's a longshot but the Klopp development may have helped us rather than hindered things.
"We know Rafa wants the north west where his family is based but it's not a given that Manchester City will take him so we have some sort of chance."
Klopp – as reported on the site earlier – was very much a wanted man by Napoli who spoke to him last year. Club president Aurelio De Lauretiis said; "At the time I appointed Rafa I spoke to Jurgen.
"He was under contract to Dortmund until 2016 which is why we couldn't sign him as manager then."
Klopp said: "It would be a joy to work at a stadium where Diego Maradona was such a star."
And that has given the Irons hope that they have a real chance with Benitez and could be ready to push out the financial boat seriously to get him if the opportunity arises.