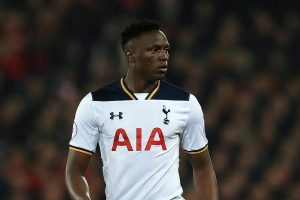 West Ham have been quick to deny they hold any interest in Spurs defensive midfielder Victor Wanyama (right) despite widespread reports claiming they could move in the winter market.
The story was widely reported yesterday across the mainstream media.
However,  the 27 year old is of no interest to the Hammers as they look towards the winter window despite it being known that they will be attempting to bring in a midfielder or possibly even two.
Wanyama made 18 Premier League appearances last season and three so far this term. In total he has made 43 appearances since signing for the north Londoners ahead of the 2016/17 season.
Hammers insiders have confirmed that they see midfield as a priority area in the winter window given Carlos Sanchez and Andriy Yarmolenko's long term injuries.
And with question marks over Jack Wilshere's fitness, the manager is keen to reinforce in that department despite the hopeful return of Manu Lanzini.
Wanyama injury record is probably one reason why the Hammers have no interest given he missed 133 days of 2017/18 between August and January with cartilage issues and a further 34 with knee problems between July and September this year.