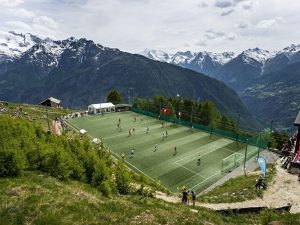 West Ham United will begin their preparations for the 2019/20 campaign with a pre-season training camp in Switzerland.
The Hammers will spend eleven days in the Swiss Alps with the squad likely to be staying in the Grand Resort Bad Ragaz in the northeast section of Switzerland, also known as Heidiland.
Following a gruelling training programme, the camp will culminate with a friendly fixture across the Austrian border against SCR Altach on Thursday 11 July, with kick-off at 5.30pm local time.
Tickets for the match will be priced at €19 for adults, €15 concessions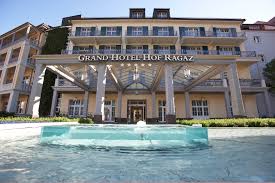 (students, 15-18 year-olds and over-65s), and €9 kids. Details of sales dates for West Ham fans will follow on whufc.com in due course.
The conditions for training in Switzerland are better than those in most other European countries. Switzerland's high elevation and Alpine surroundings create a beneficial training climate for the players. Travel is easy and the international access and short distances mean the squad does not have to travel too far. Switzerland is a safe country where privacy is respected with outstanding football pitches and exceptional hotels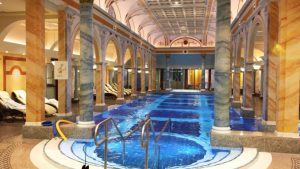 The manager said: "We are looking forward to returning to Bad Ragaz to begin our pre-season preparations in July. It is a facility and location that we know well, and one that gives us everything we require as a squad to ensure that we work in the best possible way. 
"We have been able to plan our pre-season schedule much earlier this year and the training camp in Switzerland is a vital element of the preparation. After our strong finish to the Premier League season, we can now enjoy the summer break feeling positive and confident, ready to start work together again on July 1."