Declan Rice is fifty fifty to be ready for the Hammers' opening game of the season against Newcastle United.
The Hammers ace has been included in Gareth Southgate's England squad, which has been hit by a number of withdrawals in recent days.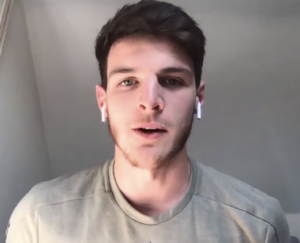 The likes of Marcus Rashford, Harry Winks, and Harry Maguire have been forced to pull out of the squad for the games but Rice remains although his participation is far from certain.
The FA has confirmed that Jack Grealish has been called up to the squad, and their squad listing includes the Irons star.
The England games take place ahead of the opening encounter of the Premier League season, with the Hammers set to play the Magpies on September 12th.
Rice has now just about overcome an ankle injury to travel with Southgate's side and fingers will be crossed in east London that he does not sustain any further knocks but he has barely trained and is not match fit.
The 21-year-old didn't miss a single game in the league last season.
Given the horrific run that the club face; games against Arsenal, Leicester, Spurs, Manchester City, and Liverpool follow the opening fixture Rice's absence would be very bad news.