By Dave Langton
West Ham's £200,000-per-week eight-year deal to Declan Rice,, is just the opening salvo as the Hammers aim to keep him at he club for the foreseeable future.
The Hammers will have to do everything they can to match the kind of personal terms  the England international could receive from any potential suitor, with the likes of Chelsea, Manchester City, and Manchester United all being linked.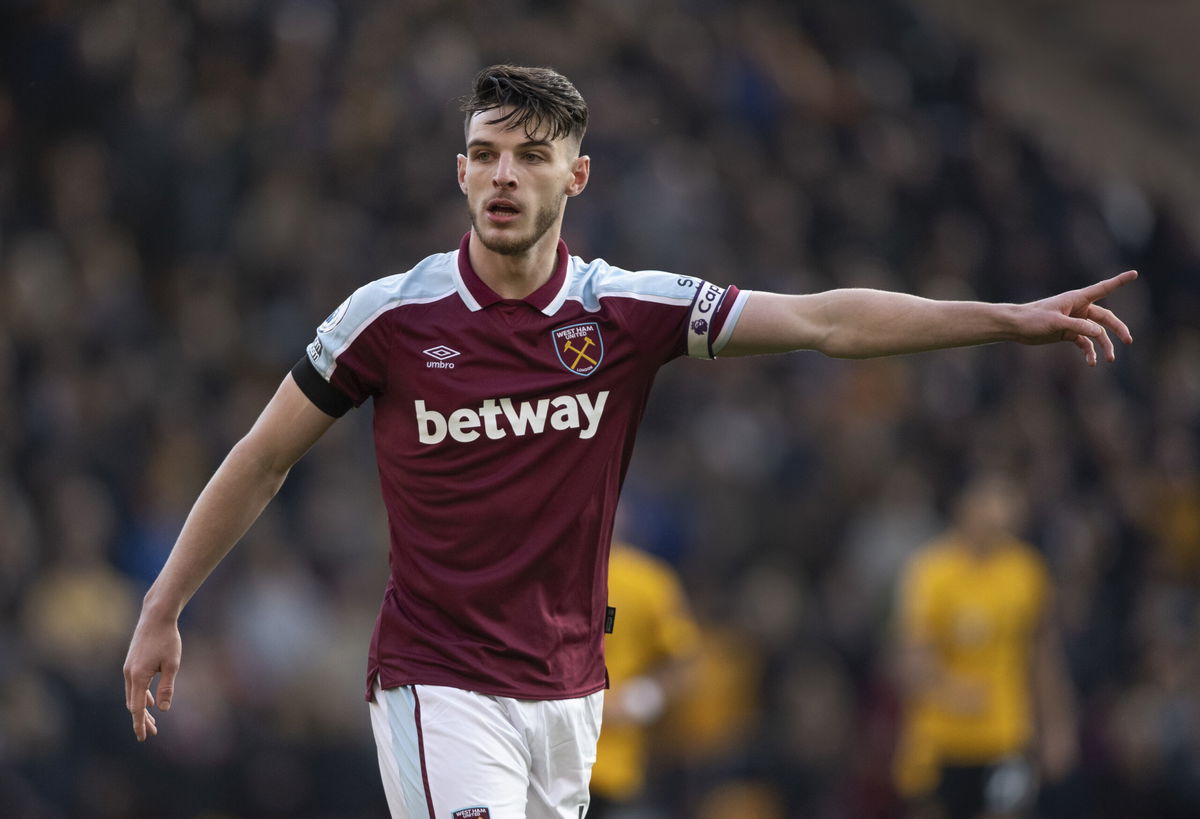 The £200,000 offer over eight years equates to £83.2m, which is actually less than half of the Hammers' valuation of the player.
The Irons would want £150m if there was a bid tabled for Rice, but his wages are going to need to reflect that so there remains a lot of room to negotiate terms.
We expect the Hammers to up their offer by another £50,000 to £250,000 at the next round of tallks, which would see him valued at over £100m, if he were to sign an eight-year deal.
That is much more likely to fall in line with what Rice could receive if he did leave.
It may be that the wages need to be boosted up to closer to £300,000, and there is a real willingness for the Irons to keep him, and that means that they are willing to push the boat all the way out.
There may be a buyout clause included in any deal, with there coming a guarantee that a certain fee must be matched if negotiations are to kick off.
We are absolutely sure that this is not the final offer that Rice is going to receive.
And let's always remember that signing an eight year deal doesn't preclude him from being sold on the right terms anyway at some stage!