David Moyes and the club are rightly remaining guarded about Jarrod Bowen's chances of playing this weekend.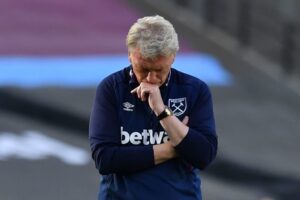 If it were just a case of keeping Frank Lampard in the dark – whose worries could only increase if he knew the No 20 was available – it might be a different thing but with Lyon on the horizon next Thursday they have it spot on to keep everything under wraps.
We reported yesterday that he is making a recovery and the club will know more towards the end of the  week but that was as far as anyone was prepared to go …and quite right too!
Our bet is that he will miss the Everton game with the indications being  he's more likely to be involved in the match against the French team in the Europa Cup.
That we have had a couple of wins without him followed by a tired defeat at Spurs was encouraging but Moyes my feel he has enough without him for the weekend game given the crucial nature of next Thursday evening.