By Dave Langton
West Ham are hoping that Declan Rice can put in a huge performance against France this weekend in England's World Cup quarter-final, so the Irons can add millions to his asking price.
It looks inevitable that Declan will leave at the end of the season.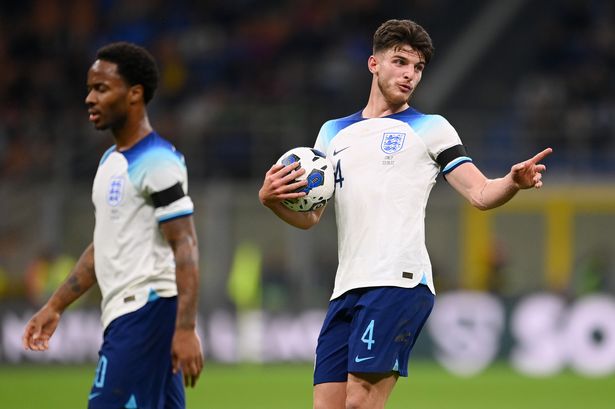 He previously agreed to stay with the Irons for one more season, in the summer, and is open to exploring his options in the summer.
There is plenty of interest; the likes of Chelsea, Manchester United, Liverpool, Real Madrid, and Manchester City have all been linked with a potential bid.
Declan has been central to England's run to the quarter-finals, playing in every game, and he was superb against Senegal in the Round of 16 last night.
England's 3-0 win has booked a quarter-final clash with world champions France, which is coming on Saturday.
Declan will surely be in the team and will have to be absolutely flawless if Gareth Southgate's side are to reach the semi-finals.
If he is, the Hammers will surely be adding at least £25m-30m to his asking price, which is already well in excess of £100m.
A World Cup win would probably double that; the Hammers are going to be supporting England all the way this weekend.