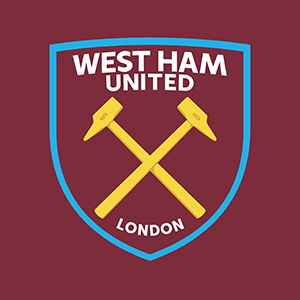 West Ham have issued a huge thank you to the fans after revealing that 99 per cent of season ticket holders have renewed ahead of the new season.
No real surprise there of course given that we have been starved of live soccer for a season but for all that it's a hugely encouraging response for the club as they look to see seriously important revenue streams opening up again.
With a Europa League adventure of us, the 21/22 season should offer amp[le compensation for the loss of the last brilliant campaign which saw us finish with our highest ever points tally and of course sixth position.
As the Season Ticket renewal deadline passed at 5 pm on Monday, the club revealed the 99 per cent figure ahead of what could well be one of the most exciting seasons in many years.
The club in announcing the news offered its thanks to the fans who have been forced to show enormous patience over the last season and much of the previous one.
In a statement, the club said on the official website: "With 10,000 fans having experienced the final day 3-0 victory over Southampton which secured European football, providing an electric atmosphere at our home, everyone at the Club cannot wait to see you back alongside us in even greater numbers as soon as possible. 
David Moyes, the players and Board all want to thank you, our incredible fans, once again for your continued backing and support.
We have missed you throughout the last campaign, and matchdays in 2021/22 promise to be even more thrilling with the prospect of 60,000 full houses of passionate Hammers again cheering the team on. 
On the back of a memorable season, which saw us achieve a Club-record 65 Premier League points, secure a top-six finish and earn direct qualification to the UEFA Europa League group stages for the first time, there is so much to look forward to in the months ahead."