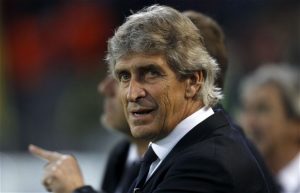 We have all learned to be healthily cynical of team selection ahead of important games but it really does seem that Spurs will be making some almighty changes tonight.
Such are the multiplicity of reports emerging this afternoon it seems that absolutely nothing is certain in the north London camp.
And various reporters are claiming that Harry Kane will be missing along with the likes of in-form winger Erik Lamela, key defender Toby Alderweireld, and Lloris along with  Eric Dier and Kieran Trippier is are set to be rotated.
With the Hammers boss Manuel Pellegrini having having made it clear the Hammers are treating this game very seriously, that's all good news if true.
We all  expected changes from the visitors after a Monday night's match against Manchester City but regardless of that I expected a Hammers win regardless and have gone for a 2-1.
Nothing will be certain until 6.45pm when the teams are announced but despite our own injuries and Noble's suspension we will have taken great heart from a heroic performance against Leicester on Saturday.
We can afford to lose no momentum from the weekend and with plenty of decent options at his disposal Pellegrini – given all the circumstances – will be looking for nothing short of victory and the fifth round.