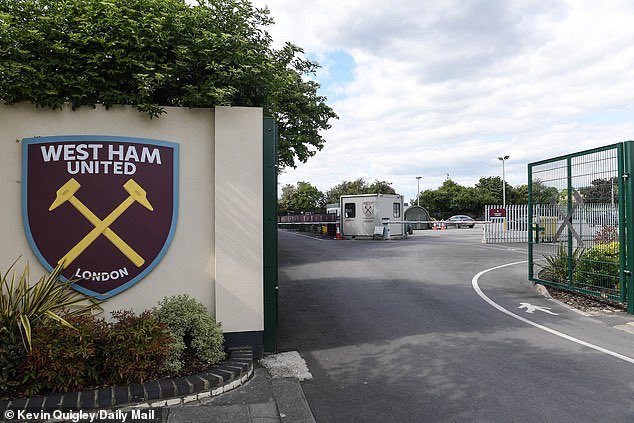 West Ham has installed two testing tents in the car park of their Rush Green training ground as they ramp up preparations to resume training for a re-start in June.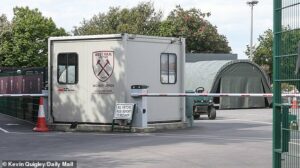 The Daily Mail took the photos on Tuesday. The health screening tents, which will include temperature checks, have been set up by the club and are separate from the Premier league testing tents. They will house operatives in protective hazmat suits that will confront players when they arrive for work and swab them for traces of the virus.
Players and staff will be banned from spitting and handshakes.
Players must travel to the training ground on their own and cars are to be parked three spaces apart
Fluids and drinks to be left at a designated pick up point with players names on them to avoid accidental sharing.
Sessions will last 75 minutes in total with 15 minutes of recovery time, and players will be given 15 minutes to prepare. Players will unable to receive massages unless it is approved by the club doctor.
The dressing rooms are also out of bounds unless a player wants to use the toilet. In their documents, the Premier League has stressed to clubs that social-distancing measures must be observed at all times and advice will continually be updated in accordance with Government guidelines.