West Ham have confirmed that Nathan Trott has signed a new contract at the club.
The goalkeeper is an England U20 international and he has put pen to paper on a deal that will run until 2024, with an extra two-year option for the Hammers.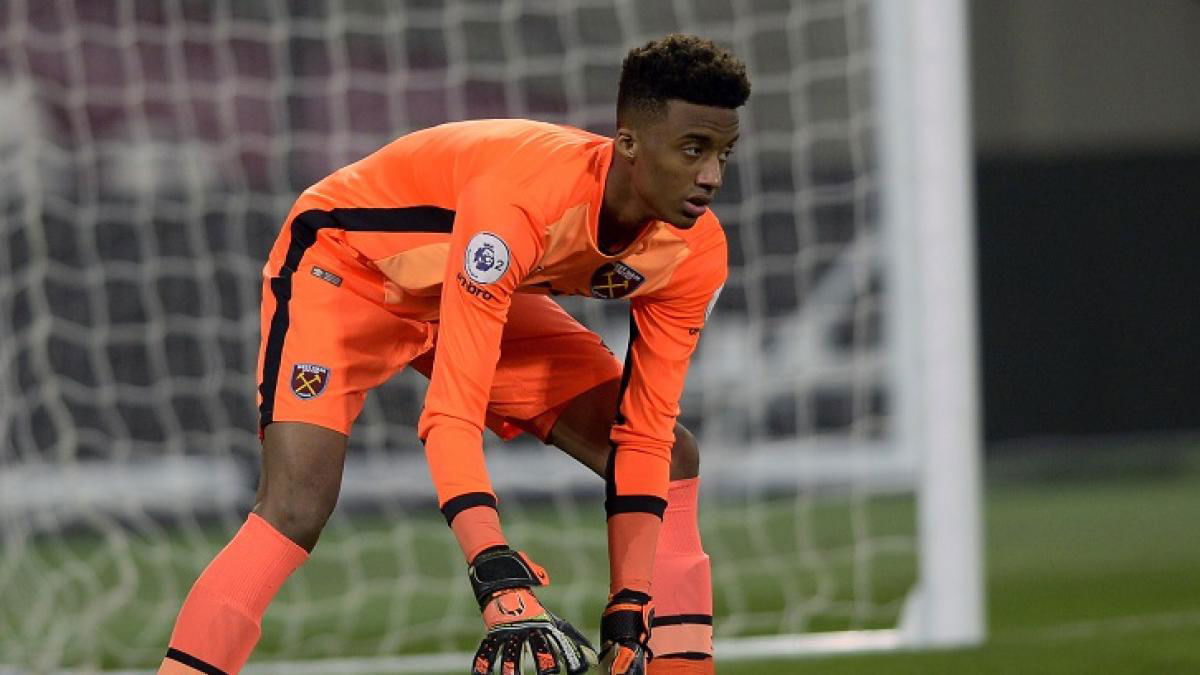 The 23-year-old spent last season on loan at French club Nancy, making 23 appearances in all competitions in the second-tier.
Trott has also previously gone on loan to Wimbledon, and he has also made his first-team debut for the Irons, playing seven minutes in the FA Cup clash with Doncaster Rovers in 2021.
He has continually played for the Hammers' U23 side, making 60 appearances for them, and he is set to continue his development under Lukasz Fabianski, Darren Randolph and new signing Alphonse Areola.
It is possible that he could go on loan again, too, as he bids to play regular first-team football.
Speaking after signing his deal, Trott told the club's official website: "It's been very positive vibes since I've been back and, seeing how the team's been performing over the last two or three years,  I think it's something I've always wanted to be a part of and I'm really happy that the Club value me and have invested time in me to hopefully push me in the team in the future.
"I came in at 16 and I'm going on 24 next season, so it's a big part of my life and somewhere that I call home now. It's good for me to be a part of it and it's like a big family for me. Being here so long just keeps me pushing to want to strive and help the team out, which is the same goal I've had since I signed the first day.
"For me, the next step will just be to try and impress as much as I can. We've got Łukasz, Alphonse and Darren here as well, so I'm just going to try and push them as much as I can. I'm at that age now when I've got a lot more experience and appearances under my belt, so I feel like I'm a lot more mature than I was and I feel like I've gotten everything I need to know. I think the next step for me is to just try and impress as much as I can in the pre-season games and hopefully catch the manager's eye.
"I try not to think about age too much. I just think, at this time, for goalkeepers it's a long career and 23/24 is very young for a goalkeeper. For me, I just try and not even think about the age at this point, and just try and show what I can do and my ability and see where it can take me."