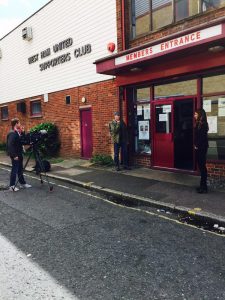 The future of the Hammers Social club remains in limbo this week after an Annual General Meeting (AGM) last Sunday failed to come to a conclusion on its immediate future.
Financial accounts for the year were rejected by the twenty plus members present and they complained there was no formal agenda or plan with regards to what was being done to save the club from closure.
Three new members were voted onto the committee with one leaving due to non-attendance while WHUISA interim chairman Paul Christmas was co-opted onto the committee as a new non-voting member.
The club is thought to have less than one month of funds remaining to keep the club open but after that, the future is very uncertain. Claret and Hugh understands that a fundraiser is being planned towards the end of May to raise funds and they may open membership again to boost funds but nothing is certain.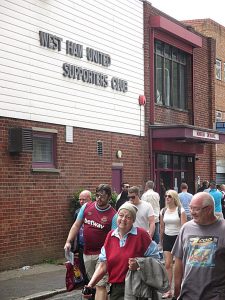 There will be a future Extraordinary General Meeting (EGM) in the near future where the financial accounts will be re-submitted for member examination and scrutiny together with a plan how the club might carry on next season.
One idea being explored is to copy the model of the East Ham working man's club who through the West Ham Way charge an event set fee with free drink and transport to the London Stadium included but other options will be explored by the committee we are told.
Claret and Hugh understand the social club has been lost around £7,000 per month since the Boleyn Ground closed one year ago this week when West Ham beat Manchester United 3-2 on 10th May 2016. At that night alone they took over £20,000 but it has been all downhill from that day.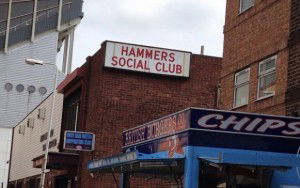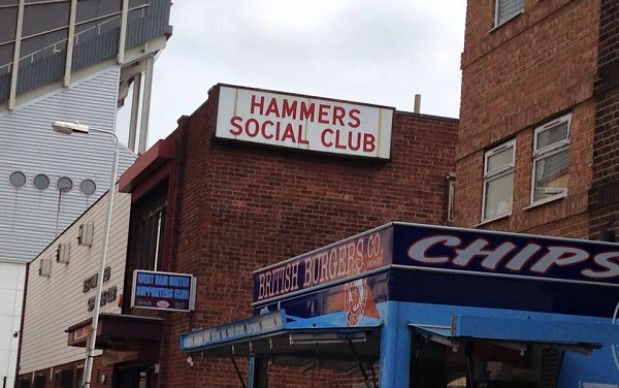 Chairperson Doreen Hoadley is understood to have met a West Ham United director and Newham in February to see what they can do to help. Newham is said to have offered a barge and another property close to Stratford as possible options which would allow the club to move.
The West Ham Supporters Club are understood to own some flats nearby in East Ham which also produces income. If the social club does decide to close the remaining assets would be sold off and split amongst its members.
In a 99 year lease signed on 25th March 1993 seen by Claret and Hugh under freedom of information shows the social club pays a peppercorn rent of just 5 pence per year to Newham council with 75 years of the long lease remaining. They paid £30,000 up front in 1993 as part of that deal. The supporters club is thought to have moved into their current Castle street building in 1955 but the club was in existence before that.
It was the supporters club which founded the Hammer of the year award at the beginning of the 1957/58 season when members wanted to recognise the outstanding player with an official award. The first recipient was defender Andy Malcolm, whose form helped Ted Fenton's side to win the Division Two title on the final day of a memorable campaign. The social club retains the famous trophy which has not been used since 2010 when Scott Parker won it when the club switched to an annual dinner for the Players awards.