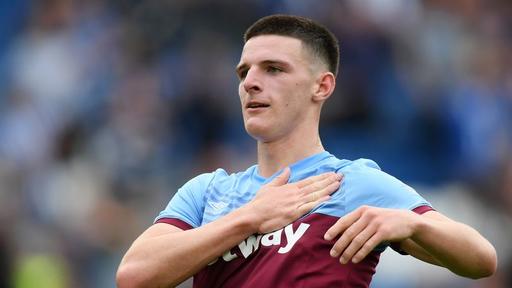 West Ham have no intentions of selling Decan Rice to Manchester City or anybody else with one London Stadium source telling Claret and Hugh: "There's zero chance."
News broke yesterday that City boss Pep Guardiola was allegedly interested in Dec who could be back from injury this weekend and in line for a place in the team against Everton.
It was based on the fact that 36 year old City defensive midfielder Fernandinho may decide against signing a new deal at City this summer.
However, that seems unlikely with the defensive midfielder having played 33 games so far this season and still being in peak form.
The Hammers have received no inquries for Declan from anywhere and one commented: "We have heard all this stuff before – there's zero chance of him leaving and we believe this has been leaked to get a reaction from us.
"The reality is Dec has a long contract with West Ham United and as far as we are not interested in inquiries ."