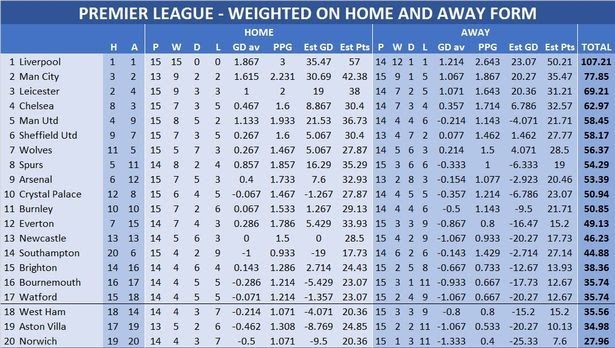 The Hammers stance to vote against the use of neutral ground behind doors for Project Restart could seriously backfire.
The Premier League insist that playing at neutral grounds is the only way to restart football safety which pre-approved by the Government. Should the 92 remaining fixtures of this season not be fulfilled then the Premier League will need to agree on a way to decide league places including who is relegated.
The option of declaring the season null and void and expunging all results seems unlikely with the EFL chairman threatening legal action and the FA having the special power to block any attempt to cancel relegations and promotions from the Championship.
Promoting West Brom and Leeds to an enlarged 22 team Premier League also seems unlikely due to extra fixtures required in an already crowded season and sharing out the broadcast money twenty-two ways which would leave existing  PL members massively out of pocket financially so also a non-starter.
That leaves three options:
End the Premier League season in the current league table positions.  Norwich, Villa and Bournemouth are relegated with West Ham safe on 16th. Aston Villa have argued they have played one less game than anyone else and a win would lift them out of the relegation zone so it is unlikely to be used.
Decide the Premier League position on Points per Game like the French Ligue 1,  again Norwich, Villa and Bournemouth are relegated with West Ham safe on 16th on goal difference
The final method is 'Weighed Points per Game' and that method would seriously backfire West Ham and end in certain relegation.
The method said to be favored by the EFL for League one and two as it is considered fairer than the normal points per game as it looks at away and home PPG.
The problem with the latter method is only West Ham are disadvantaged with Bournemouth surviving. It could be difficult for the Hammers to avoid other clubs voting for this solution as it doesn't affect them.