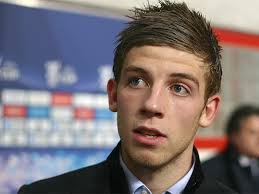 West Ham tonight remain in talks with top Atletico Madrid's Belgian defender Toby Alderweireld.
The Hammers have made it clear they are very keen to bring in a new central defensive player as their final signing of the season.
A source told us soon after the 3-1 win over Palace: "The club is still talking to him and there are one or two other players they are keen on. However, Alderweireld remains an active situation.
"It's important to say that at this stage he remains a long shot but if the club can get him  a season-long long loan that would solve a problem as there's no cash left for a fee.
"There's competition for him but we are hoping we can entice him on a loan. He's a top player and at this stage of our development that's what we are looking at"