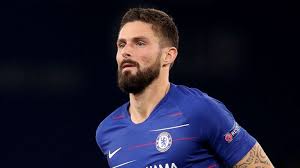 Any hopes West Ham may have of signing Olivier Giroud will rest entirely with Chelsea boss Frank Lampard given the transfer ban operating at Chelsea.
The former Hammer has been plunging his younger stars into action this season given the restriction on his ability to buy but he may decide he needs to hold onto Giroud until the end of his contract in the circumstances.
In fact it seems more than reasonable  that he will want to keep the 34 year old on board given he is unable to buy any cover for injured players.
Giroud has made it clear that he would be ready to move on in January if he gets the opportunity and given the scarcity of any real quality in the January window the Frenchman represents one possible  loan deal to help out up front.
However, his future remains entirely in Lampard's hands and it will be interesting to see whether he would be ready to do business with his former club – not a scenario that has been available to the Irons over recent seasons!