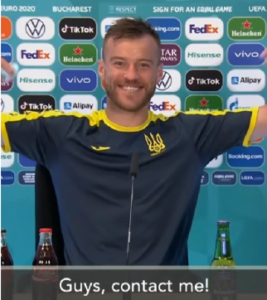 West Ham insiders are surprised they have not yet seen a single inquiry come in for Andriy Yarmolenko.
With his contract running out in June the Irons were pretty well convinced that the Ukranian international would attract several clubs.
With 44 goals to his name in 104 international games he has a reputation across Europe but his injury record may of course be a big reason for the current lack of interest.
But it's a realistic scenario to believe that with the window comes closer to its climax the 31 year old will be among those who will attract a bid or two.
The Hammers have made it clear among agents that Yarmo can leave for as little as £2 million with the main objective of getting him off the wage bill for the rest of the season nit so far no club has bitten.
Ryan Fredericks – who is expected to return for the FA Cup clash- against Leeds – at the weekend is another who so far has attracted no enquiries.