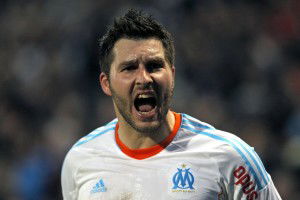 Claims that West Ham are close to signing Marseilles striker Andre-Pierre Gignac are wide of the mark although the club admit "he's a nice player."
It's no coincidence that at a time when Marcelo Bielsa is one of those that are on the managerial wanted list that the 29 year old should be linked with the club.
He is a regular on the rumour grapevine but this morning although this morning a source opened up to some extent on the player.
He has hit 20 goals in 35 appearances in all competitions this term and has also attracted the attention of some of Europe's top clubs.
Our source told us: "We've had no contact with him, but hes a nice player. As we understand it there is a big chance he will stay there. We understand too that West Bromwich Albion are keen on him."