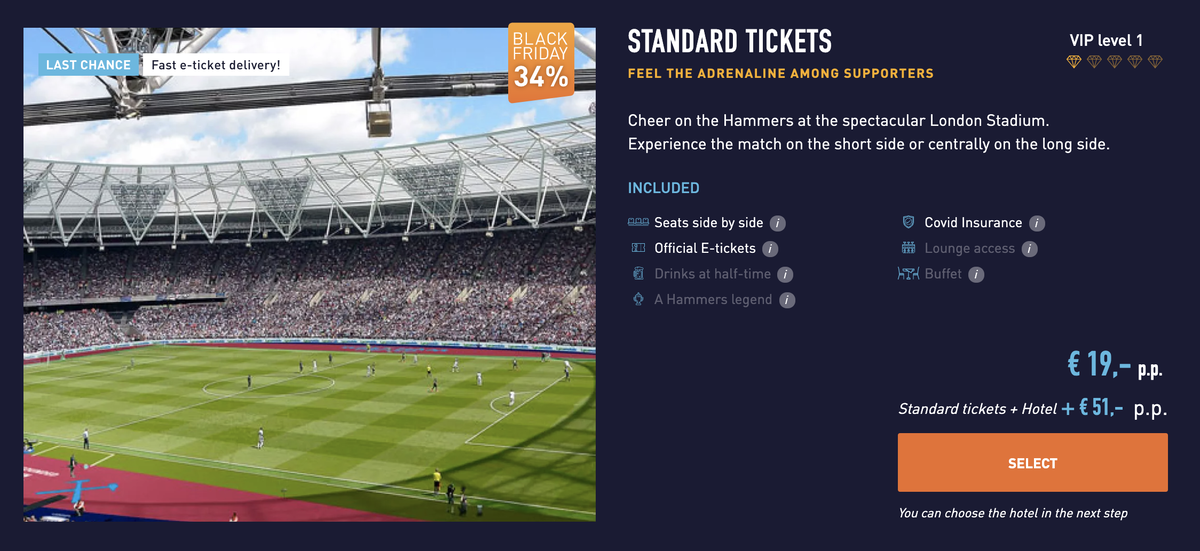 Overseas West Ham supporters can buy adult tickets as cheaply as £16 for Wednesday's game against Brighton and Hove Albion.
Official club partner P1 Travel is selling tickets for just €19  which is below the price available to season ticket holders for extra tickets.
A ticket and hotel is available for €51more which converts to just £43 so a combined package for just £59.
The Academy lounge is available for just £36 for the mid-week game
The upmarket Great Briton Lounge is available for £45 for the Premier League game.
Some supporters may question why tourists and overseas fans are being offered deals way below those available to season ticket holders online.
In June this year, the club announced that P1 Travel, a leading global supplier of match breaks, is to become the Club's exclusive official International Ticket and Hospitality Reseller.
However, as some supporters have found out it is possible to use the same website to purchase tickets in the UK